Is Creativity therapeutic?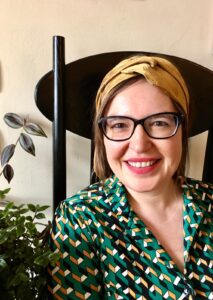 Crea­ti­vi­ty con­tri­bu­tes to gene­ra­ting health; it is one of the ele­men­ts of which health itself is made. I urge on health topic becau­se I think it's impor­tant to draw atten­tion not only on hea­ling but rather taking care of the aspec­ts it is made of. The world whe­re we are living is com­pli­ca­ted and uncer­tain, and health depends ove­rall on the ack­no­w­ledg­ment of this exi­sten­tial con­di­tion and the capa­ci­ty to deal with it. Life pro­po­ses dif­fe­rent steps, from dai­ly deci­sions to plan­ning invest­men­ts, from bio­gra­phi­cal leaps to stress periods, from unex­pec­ted ill­nes­ses to social cri­ses, and we have to get rea­dy in order to face them and main­tain our vital balan­ce. No one is rea­dy enou­gh for the­se chal­len­ges, but we can do a lot in order to take care of our­sel­ves and others, and thus learn to flow along with life as a river that mold the sho­res and by them is molded.
It is not always pos­si­ble to fol­low a linear logic, but we have to esta­blish con­nec­tions among con­tex­ts and dif­fe­rent aspec­ts, tran­sform, ima­gi­ne, invent pos­si­ble worlds, we need to learn, in short, to build our own solu­tions and give our­sel­ves our own mea­nings. Crea­ti­vi­ty, then, is use­ful to ima­gi­ne other pos­si­bi­li­ties for us, in order to be able to crea­te with what we have and to ima­gi­ne what we don't have. Becau­se crea­ti­vi­ty is not only the domain of arti­sans and artists, but eve­ry­bo­dy can be crea­ti­ve, indeed we are crea­ti­ve even if we are not aware of it. Still, our bio­gra­phies are rich in solu­tions we have inven­ted in order to faci­li­ta­te our lives when they were not going as we wanted.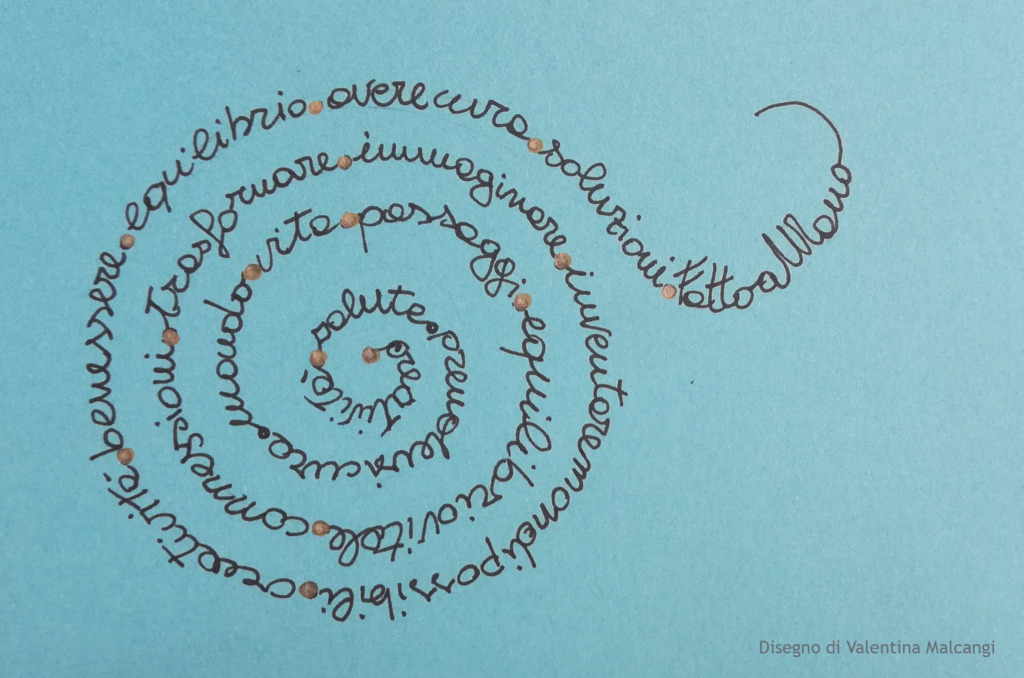 I don't think that crea­ti­ve per­sons do exi­st, I rather belie­ve that acts are crea­ti­ve and that the capa­ci­ty of making crea­ti­ve acts is some­thing that can be trai­ned, clea­ring the camp from judg­ment. Artists and arti­sans, if ever, own exper­ti­se to crea­te and the habit and talent not only to ima­gi­ne pos­si­bi­li­ties but also to rea­li­ze them, giving them a sha­pe, hand­ma­king. I love the ima­ge of the arti­sa­nal work­shop, becau­se it evo­kes the pre­cious inven­to­ry of pos­si­bi­li­ties in order to give sha­pe to the world, that we can find in their work, often unvei­ling some mea­nings use­ful for our life and some impul­ses to start our crea­ti­ve processes.
Ele­na Patris
Ele­na Patris is a psy­cho­lo­gi­st with a rela­tio­nal syste­mic orien­ta­tion, who for twen­ty years has been taking care of people's health, accom­pa­ny­ing them to explo­re alter­na­ti­ve ways to face a pro­blem and reac­qui­re the com­pe­ten­cies for the chan­geo­ver. She is free­lan­cer coun­se­ling indi­vi­duals, cou­ples, fami­lies, groups. She is co-crea­tor of Land Art Lab and runs the blog Map­pa­mon­di Cara­vel­le e Can­noc­chia­li: www.elenapatris.it .