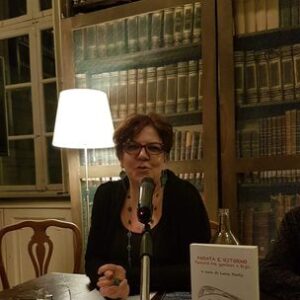 In a book, writ­ten in 2010, enti­tled Il talen­to dell'impresa. L'impronta rina­sci­men­ta­le in die­ci azien­de ita­lia­ne (Lan­zo­ne, Mora­ce), some entre­pre­neurs spe­cu­la­te a revi­val of the arti­sa­nal work­shop, indeed in the Renais­san­ce sty­le, hoping that from the crea­ti­ve flair could sur­ge new stra­te­gies in order to re-launch the Made in Ita­ly production.
I start focu­sing on some very mea­ning­ful words extra­po­la­ted from this sta­te­ment: Work­shop, Arti­san­ship, Creativity.
A work­shop is a sym­bo­lic pla­ce, whe­re you can make things with your hands, in our ima­ge­ry it's a small, may­be a lit­tle cram­ped pla­ce, with busy peo­ple, strong smells that talk to us about what is being craf­ted. It's a pla­ce whe­re we can buy, but also have a quick word with the owners, that may­be we've kno­wn for a long time and that we trust.
It's a pla­ce almo­st disap­pea­red in our city's cen­ters, now gen­tri­fied, tur­ned into a sho­w­ca­se for tourists.
Some­ti­mes we find them in the suburbs often run by migran­ts, as in the case of the Chi­ne­se tailor's shops, or else cen­ters of gra­vi­ty for a cer­tain group of peo­ple, just as the bicy­cle repair shops which have beco­me Cult loca­tions in the­se recent years.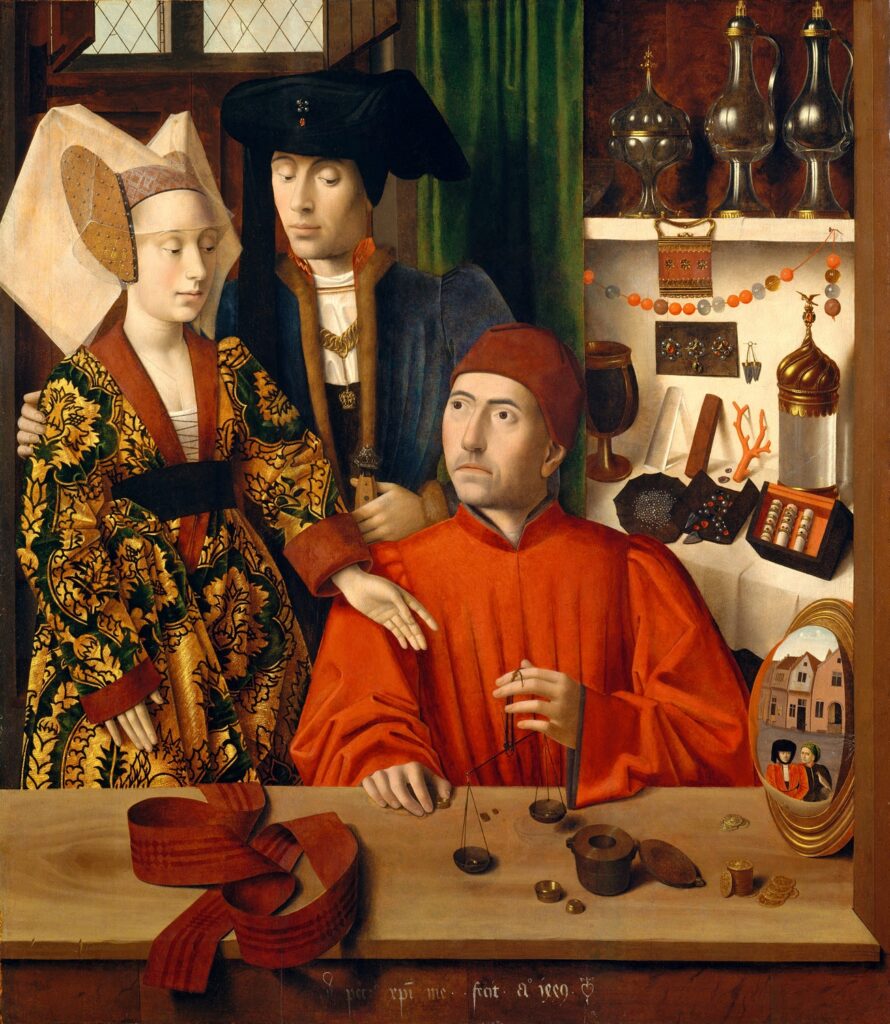 "Sant'Eligio nel­la bot­te­ga di un ore­fi­ce"- 1449, Peter Chri­stus , Metro­po­li­tan Museum, New York
The­re, objec­ts take sha­pe throu­gh the touch of the hands… this is the mea­ning of the word "Arti­san­ship".
A word that evo­kes qua­li­ty, uni­que­ness, pas­sion, and in a glo­ba­li­zed world whe­re mer­chan­di­se can tra­vel more than peo­ple, all the­se cha­rac­te­ri­stics are uncommon.
Hand­ma­de items, crea­ted with exper­ti­se, give sati­sfac­tion and con­vey pecu­liar mea­nings not only to the enjoyer but also to the craf­ter. Hand­ma­de objec­ts talk about sub­jec­ti­vi­ty: throu­gh their pos­ses­sion and use we crea­te our sty­le, our per­so­nal aesthe­tic. The English anth­ro­po­lo­gi­st Daniel Mil­ler, who dealt with mate­rial cul­tu­re, sta­tes that the rela­tion­ship with objec­ts is dia­lec­ti­cal, they make us whi­le we make and own them, the sepa­ra­tion bet­ween sub­ject and object does not exi­st (Mil­ler 2013). They often beco­me objec­ts of love, sym­bols of liai­sons or of pre­cious bygo­ne momen­ts, so named "objec­ts of the memo­ry", all the more inva­lua­ble sin­ce being crea­ted by a spe­ci­fic per­son (the arti­san) and made by hand.
Uni­que objec­ts, far from indu­strial pro­duc­tion, that recall the word "crea­ti­vi­ty", who­se mea­ning is poly­se­man­tic. Crea­ti­vi­ty is a qua­li­ty, a pro­blem-sol­ving stra­te­gy, a way to see the world.
Today tal­king about Arti­san­ship means ever more tal­king about Art, the dif­fe­ren­ce bet­ween the arti­san and the arti­st, the true hol­der of crea­ti­vi­ty, is more and more blur­red. The new arti­sans, tho­se we are repre­sen­ting on this web­si­te, are crea­tors of their own objec­ts befo­re being craf­ters. Their objec­ts aren't repro­duc­tions of fixed models, but rather expres­sions of their indi­vi­dua­li­ty and con­se­quen­tly creativity.
All this is the redi­sco­ve­ry of a world, the one of the hand­ma­de and of work­shops, but also the crea­tion of an "Art of the Making", an extraor­di­na­ry rich­ness of prac­ti­ces, kno­w­led­ge, and exper­ti­se that demand to be valorized.
That's the way to fight uni­for­mi­ty, throu­gh objec­ts that talk about their craf­ters and owners.
BIBLIOGRAPHY
Lan­zo­ne, G., Mora­ce, F.,2010, a cura di, Il talen­to dell'impresa. L'impronta rina­sci­men­ta­le in die­ci azien­de ita­lia­ne, Busto Arsti­zio, Nomos Edizioni.