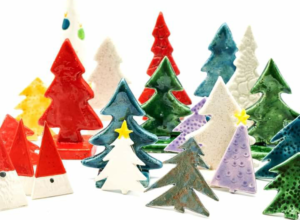 Spea­king about Christ­mas gif­ts during the Pan­de­mic may seem disre­spect­ful and almo­st hear­tless con­si­de­ring our actual recent neces­si­ties, but a strong fee­ling sup­port all of us and that's the love for all our dea­re­st ones, from grand­pa­ren­ts to the new­borns. And a small pre­sent meant just for them does not repre­sent a con­su­me­ri­stic act, but instead a con­cre­te expres­sion of that sen­ti­ment. The­re­fo­re, our thoughts towards the upco­ming Christ­mas, which we belie­ve we will be fore­ver remem­be­ring, beco­mes orien­ted to seve­ral directions.
Fir­st of all, towards all tho­se small arti­sa­nal work­shops which we have pas­sio­na­te­ly deci­ded to nar­ra­te and sup­port, acti­vi­ties that are real­ly able to offer a wide typo­lo­gy and pri­ce varie­ty of gif­ts. Then towards all tra­ders who, much more than others, are endu­ring for­ced clo­su­re, risking to see com­pro­mi­sed all their sacri­fi­ces of a lifetime.
Fur­ther­mo­re, towards all who, employed as col­la­bo­ra­tors in tho­se work­shops, are equal­ly dwel­ling throu­ghout pre­ca­rious con­di­tions, at all levels desta­bi­li­zing. And also, towards tho­se youth who­se wor­king futu­re was alrea­dy uncer­tain, and now offers even more limi­ted per­spec­ti­ves. Many of the­se youth tru­ly have talent and pas­sions and have been incli­ned to embra­ce arti­sa­nal pro­fes­sions. We will be mee­ting them, giving them a "dedi­ca­ted" spot, but they, just as all arti­sans, deser­ve to be reco­gni­zed as true pro­fes­sio­nals of that uni­que and exclu­si­ve "hand­ma­de" that tran­sforms a stan­dard and com­mon gift into a real­ly affec­tio­na­te homa­ge. Tho­se who are more expert in com­pu­ter tech­no­lo­gy also uti­li­ze the onli­ne sale and are con­se­quen­tly rea­cha­ble by means of that instru­ment, allo­wing a direct dia­lo­gue with the custo­mer pen­ding the re-ope­ning of their acti­vi­ties to the public.
The invi­te remains uni­que and strong any­way. Let us sup­port, for Christ­mas, the arti­sa­nal work­shops and pro­fes­sions, let us disco­ver them, let us eschew fast and imper­so­nal buys, let us tran­sform that gestu­re into a new oppor­tu­ni­ty also for our­sel­ves. For, behind that "hand­ma­de", the­re are men and women who lay in wait to be kno­wn. That sure­ly is a true gift. And if you hap­pen to make inte­re­sting acquain­tan­ces, wri­te to us. The dia­lo­gue is open with you and for you.